STANDARD POUCHES
Style 3
On the standard utiity belts the pouches are made of solid blocks of wood covered in yellow leather material.
All four pouches have a working snap that opens and closes.
The belt itself is all leather and the two piece buckles are made of highly polished brass with the bat emblem etched in place just like the original.
Each belt is adjustable in the back and ties together exactly like the orginal belts were on the show.
One size fits all. However please include your waist size when ordering for a perfect fit.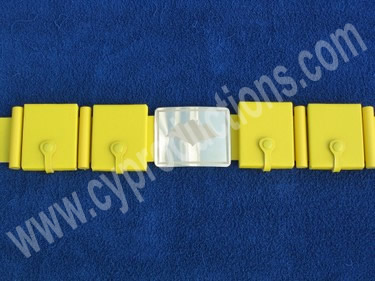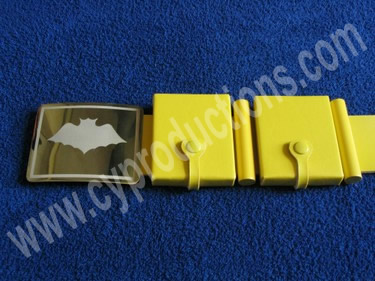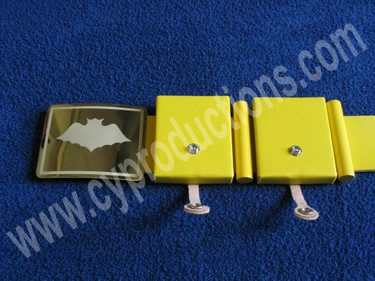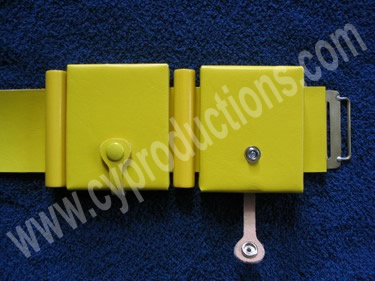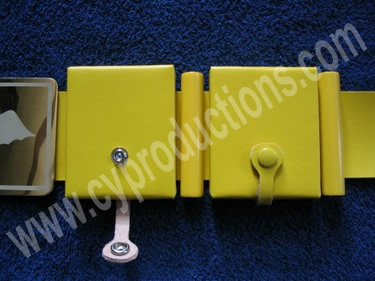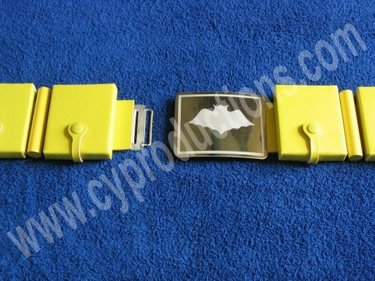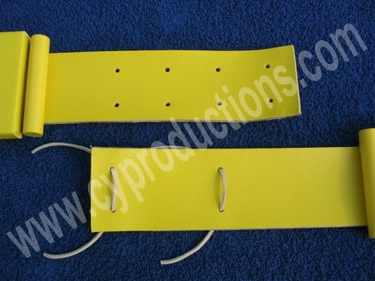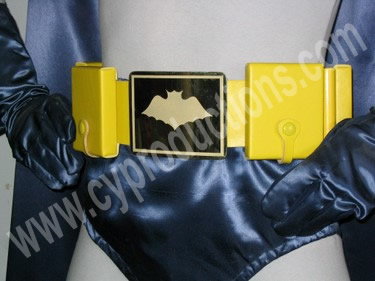 Only $250.00
while supplies last

WE ACCEPT



E-Mail or Call for Info!